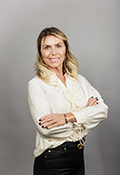 Patricia Pearcy
patyrealtor@eliteinternational.com

(561) 900-6770

Realtor Associate
Patricia Pearcy has been an active member of her real community for more than a decade now and is so excited to be turning that community focus toward real estate.
With a passion for service in the South Florida area, Patricia is read to help you with your homebuying, selling, and renting needs. As a proud member of the Elite International Realty family, carries the values of hard work, integrity, knowledge, and outstanding client service into everything she does.
Florida is a great place to live and work and Patricia is proud to call it home. Real estate is her passion, and it is easy to see why so many families called Patricia to help finding their next home.
She passionate about helping families, she also loves being part of the other communities and events. A passionate runner, when Patricia isn't in the office or volunteering, you'll often find her running on the streets of Deerfield Beach, enjoying time with her friends.