Dollar General Triple Net (NNN) Commercial Property
Monticello, Florida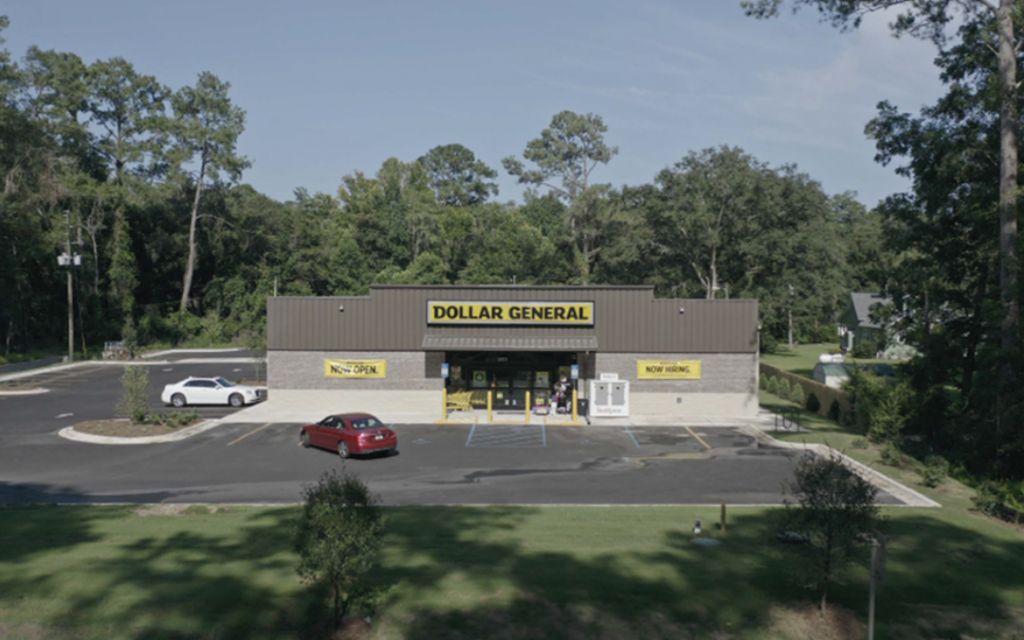 Price/Precio: US $1,868,000.
CAP/Retorno: 5.75%.
Building Area/Área de Construcción: Approx. 10,640 Sq. ft = 988 m².
Lot/Terreno: Approx. 57,934 Sq. ft = 5,382 m².
NOI/Ingreso Neto: US $107,400.
Annual Expenses/Gastos Anuales: NNN Tenant is responsible for all expenses including property tax, insurance, and maintenance. | El inquilino es responsable por todos los gastos incluyendo impuesto predial y seguro.
Contract Terms/Términos del Contrato de Renta: 14.5 years remaining until 07/2037. | 14.5 años de contrato restantes hasta 07/2037.
Increases/Incrementos de Renta: 10% every 5 years in options. | 10% cada 5 años en opciones.
Extensions/Extensiones: Five (5), Five (5) year options. | Cinco (5) opciones de Cinco (5) años.
Guarantor/Garantizado por: Dollar General (NYSE: DG) is a chain of more than 18,500 discount stores in 47 states, and 143,000 employees, located primarily in the South, East, Midwest, and Southwest, offering basic household items, such as cleaning supplies, health, and beauty aids, apparel, and food. | Dollar General (NYSE: DG) es una cadena de más de 18,500 tiendas de descuento en 47 estados y 143,000 empleados, ubicada principalmente en el sur, este, medio oeste y suroeste, que ofrece artículos básicos para el hogar, como artículos de limpieza, salud y productos de belleza, ropa y alimentos.