Family Dollar Triple Net (NNN) Commercial Property
Fort Lauderdale, Florida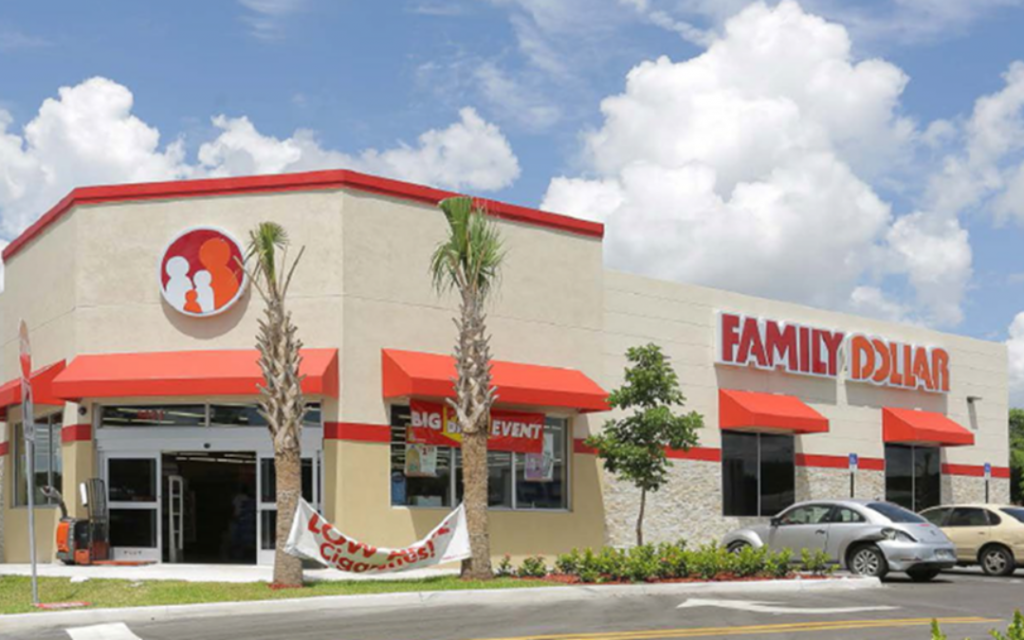 Price/Precio: US $2,600,000
CAP/Retorno: 5.5%
Building Area/Área de Construcción: Approx. 8,257 Sq. ft = 767 m²
Lot/Terreno: Approx. 37,897 Sq. ft = 3,521 m²
NOI/Ingreso Neto: US $142,674
Annual Expenses/Gastos Anuales: NNN Tenant is responsible for all expenses including property tax, insurance, and maintenance. | El inquilino es responsable por todos los gastos incluyendo impuesto predial y seguro.
Contract Terms/Términos del Contrato de Renta: 8+ years of contract remaining until 6/2031. | 8+ años de contrato restante hasta 6/2031.
Increases/Incrementos de Renta: 10% rent escalation in year 11 with 10% increases during each renewal option. | 10% incremento de renta en año 11 y 10% en opciones.
Extensions/Extensiones: Four (4), Five (5) year options. | Cuatro (4) opciones de Cinco (5) años.
Guarantor/Garantizado por: Corporate (NASDAQ: DLTR) Dollar Tree acquired Family Dollar, Inc in July 2015 Together they are considered one of nation's largest small box discount retailer, operating over 16,000 stores nationwide Family Dollar operates under a landlord friendly net lease structure. | Corporativo (NASDAQ: DLTR) Dollar Tree adquirió Family Dollar, Inc en julio de 2015. Juntos, son considerados uno de los minoristas de descuento de cajas pequeñas más grandes del país, con más de 16,000 tiendas en todo el país. Family Dollar opera bajo una estructura de arrendamiento neto amigable para los propietarios.