(Two Tenants) Starbucks | Heartland Dental (NNN) Commercial Property
North Port, Florida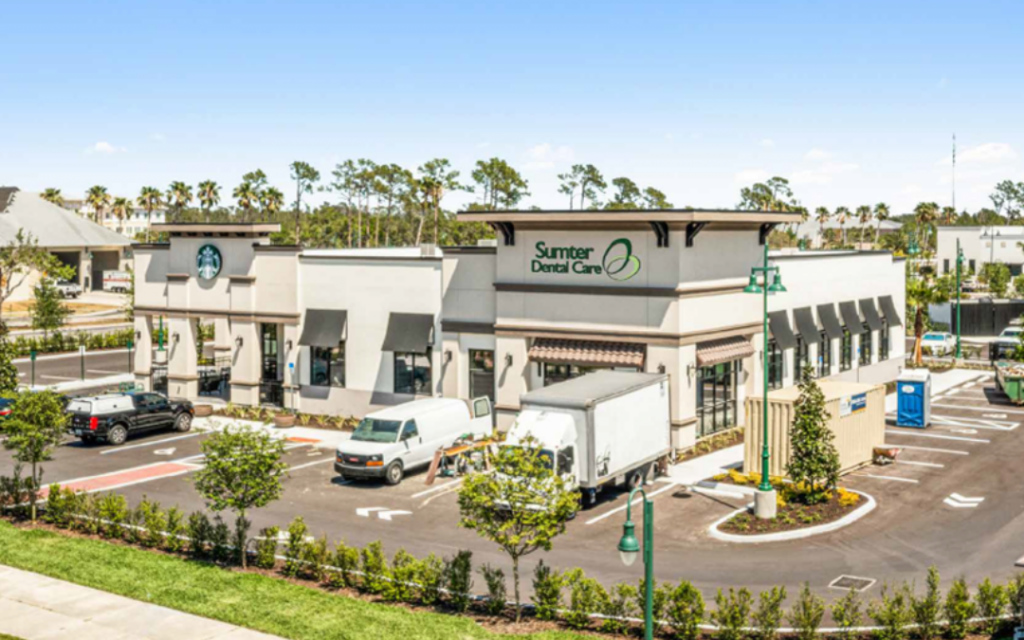 Price/Precio: US $5,560,000
CAP/Retorno: 5.5%
Building Area/Área de Construcción: Approx. 7,380 Sq. ft = 686m²
Lot/Terreno: Approx. 56,628 Sq. ft = 5,261 m²
Year Built/Año de Construcción: 2023
NOI/Ingreso Neto: US $305,560
Annual Expenses/Gastos Anuales: NNN Tenant is responsible for all expenses including property tax, insurance, and maintenance. | El inquilino es responsable por todos los gastos incluyendo impuesto predial y seguro.
Contract Terms/Términos del Contrato de Renta: Starbucks & Heartland Dental – 10-year contract, 2023 to 2033. | Starbucks y Heartland Dental ambas tienen contrato de 10 años, 2023 a 2033.
Increases/Incrementos de Renta: 10% every 5 years. | 10% de incremento cada 5 años.
Extensions/Extensiones: Four (4), Five (5) year options. | Cuatro (4) opciones de Cinco (5) años.
Guarantor/Garantizado por: Starbucks (Public) (NASDAQ: SBUX) 34,000 locations, Corporate Guaranty. Heartland Dental (Private) with 1,700 locations, Corporate Guaranty. | Starbucks (Público) (NASDAQ: SBUX) 34,000 ubicaciones, Garantía Corporativa. Heartland Dental (Privado) con 1700 ubicaciones, Garantía corporativa.