Take 5 Triple Net (NNN) Commercial Property
Indian Harbour, Florida (Palm Bay-Melbourne MSA)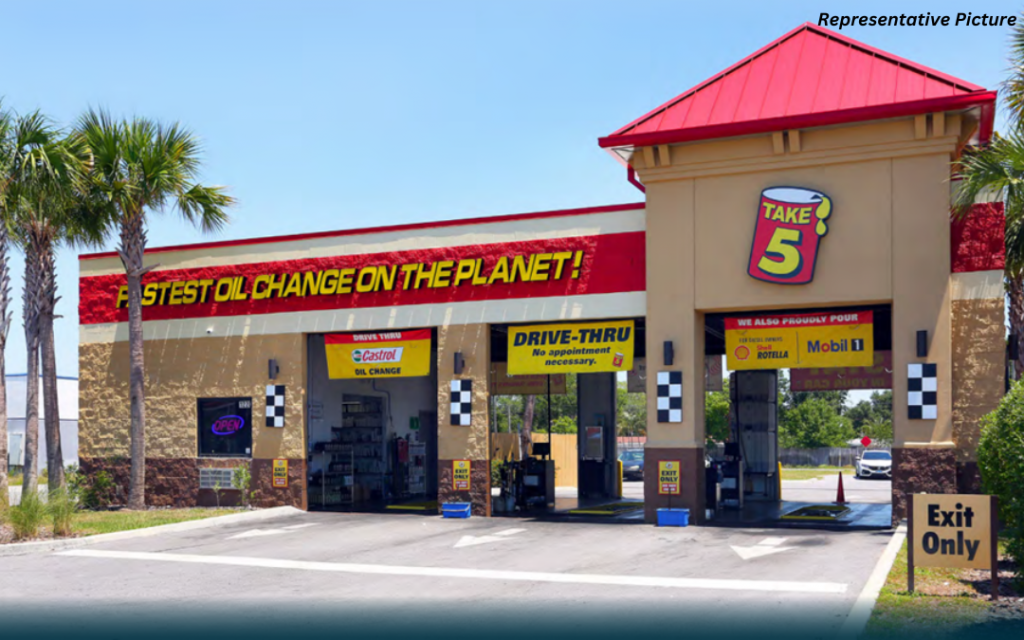 Price/Precio: US $2,471,000
CAP/Retorno: 6%
Building Area/Área de Construcción: Approx. 1,438 Sq. ft = 134 m²
Lot/Terreno: Approx. 25,574 Sq. ft = 2,375 m²
NOI/Ingreso Neto: US $148,250
Annual Expenses/Gastos Anuales: NNN Tenant is responsible for all expenses including property tax, insurance, and maintenance. | El inquilino es responsable por todos los gastos incluyendo impuesto predial y seguro.
Contract Terms/Términos del Contrato de Renta: 15 years contract – 6/1/2023 to 5/31/2038. | Contrato de 15 años – 6/1/2023 a 6/31/2038.
Increases/Incrementos de Renta: 10% every 5 years. | 10% incremento cada 5 años.
Extensions/Extensiones: Four (4), Five (5) year options. | Cuatro (4) opciones de Cinco (5) años.
Guarantor/Garantizado por: Experienced Franchisee and Guarantor, Purple Square Operates Over 235 Locations Across Multiple Industries. | Franquiciado y garante experimentado, Purple Square opera en más de 235 ubicaciones en múltiples industrias, entre ellas: Meineke, Maaco, Merlin, CARSTAR, Drive N Style, Quick Lube, Pro Oil Change y Econo Lube N' Tune.