Walgreens (7th St) Triple Net (NNN) Commercial Property
Miami, Florida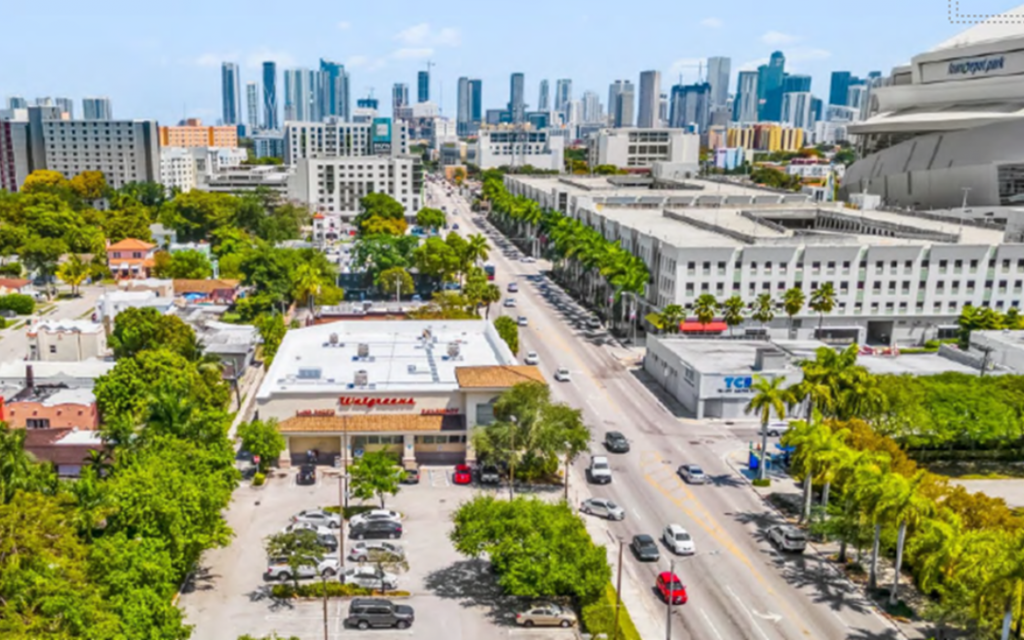 Price/Precio: US $7,239,074
CAP/Retorno: 5.40%
Building Area/Área de Construcción: Approx. 15,035 Sq. ft = 1.397 m²
Lot/Terreno: Approx. 52,272 Sq. ft = 4.856 m²
Year Built/Año de Construción: 2001
NOI/Ingreso Neto: US $390,190
Annual Expenses/Gastos Anuales: NNN Tenant is responsible for all expenses including property tax, insurance, and maintenance. | El inquilino es responsable por todos los gastos incluyendo impuesto predial y seguro.
Contract Terms/Términos del Contrato de Renta: 15 years of contract. | 15 años de contrato.
Increases/Incrementos de Renta: 5% every 5 years on base contract and options. | 5% cada 5 años de contrato base y opciones. Extensions/Extensiones: Twelve (12), Five (5) year options. |Doce (12) opciones de Cinco (5) años.
Guarantor/Garantizado por: Corporate Walgreens, www.walgreens.com with 13,800 units. It is one of the nation's largest drugstore chains, it's included in the Retail Pharmacy USA Division of Walgreens Boots Alliance, Inc. (NASDAQ: WBA), the first global pharmacy-led, health and wellbeing enterprise. | Walgreens corporativo, www.walgreens.com con 13.800 unidades. Es una de las mayores cadenas de farmacias del país, está incluida en la división Retail Pharmacy USA de Walgreens Boots Alliance, Inc. (NASDAQ: WBA), la primera empresa global de salud y bienestar dirigida por farmacias.